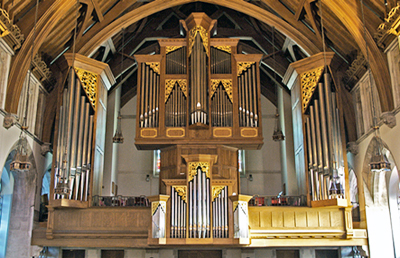 Daniel Pinkham

, In the Isles of the Sea [1986], performed by

Nancy

Lancaster

at the

1979 C.B. Fisk organ

at House of Hope Presbyterian Church, Saint Paul, MN,

click

here

, then click on "Listen to the program." Piece plays at 1:03:38 (commentary by

Michael

Barone

at 1:03:01). Hold button and slide to desired time.